Suite Ronald Reagan
Suite Ronald Reagan
Suite Ronald Reagan
The Suite number 4 of the hotel is named after Ronald Reagan.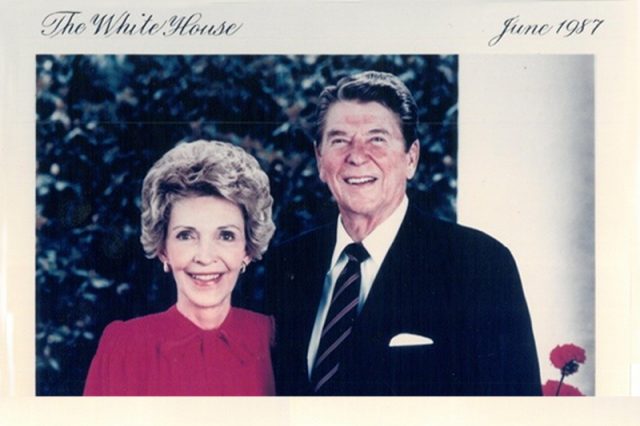 In 1987 the then American president went to Italy to attend the G7 that was held in Venice, on the island of St. George.
On Wednesday, June 3, 1987 at 10:15 pm, US President Ronald Reagan and his wife Nancy landed at Venice's Marco Polo airport. A helicopter was waiting for them to take them to the historic hotel.
The strategic position, the tranquility and the silence, and last but not least the possibility of doing sports and walking in the park, as requested by the President, made the Villa an excellent headquarter.
The Hotel Villa Condulmer for the occasion was surrounded by a police cordon to guarantee safety and security to the then most important president in the world.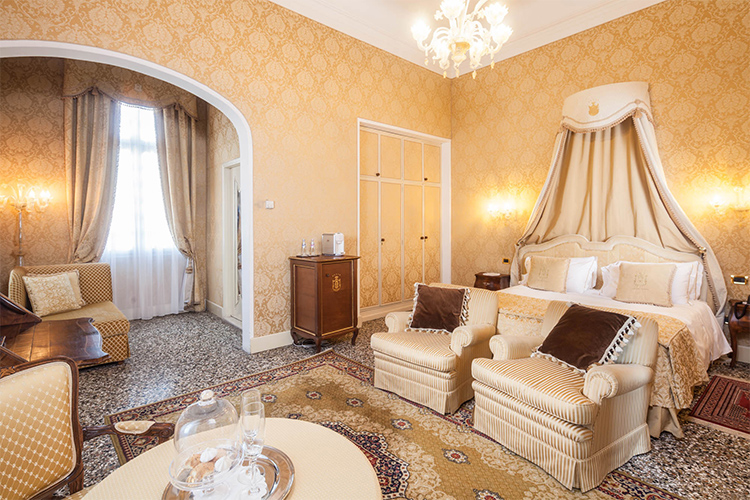 Anectodes and rumors
All staff worked very hard at the Hotel on that occasion to meet the demands of the President and his staff.
Nancy loved red roses, while a couple of excellent horses were at the disposal of the President in the adjacent stables. The Presidential couple's rooms were enriched with precious furniture and paintings, though at the last moment Mrs Reagan decided that they would not sleep in separate rooms as originally scheduled.
In a hurry, then, the double bed in use at the White House came from Washington: a large coffered bed with a light blue bedcover, to which, thanks to the antique dealers of the nearby city of Treviso, a fifteenth-century headboard was added.
Always thanks to dealers, the room was also enriched by a seventeenth-century Annunciation, two sixteenth-century stone capitals on either side of the bed as bedside tables and a large eighteenth-century gilded mirror.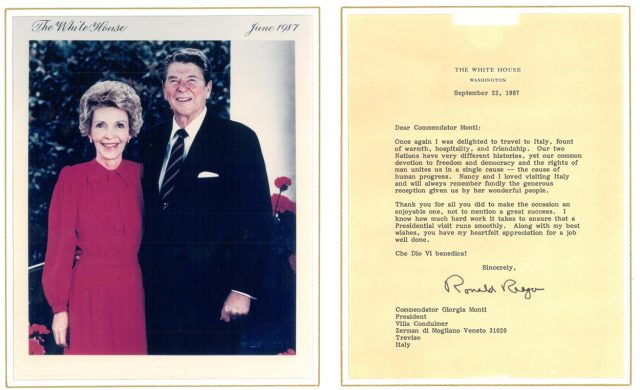 Room Equipment
Air conditioning (central control) | Heating | LCD TV Channels | Sky | Free Wi-fi | Desk Wardrobe / Closet | Telephone | safe | minibar | Bath Room | Hairdryer | towels | bathrobe | Toilet | Bath Products
Room Services
Restaurant Villa Condulmer | Buffet breakfast included | Wake up | Laundry service | Car | Parking for helicopters | Small pets allowed | swimming pool open throughout the summer season
24 reception and other services
24 hours front desk concierge | Reception Multilanguage | Check-in 14:00 | Check-out by 12.00 | service of booking | Reservation of our extras | Reservations to our outstanding inner Bistrot Ai Due Cedri