Suite Degli Artisti
Suite Degli Artisti
Suite Degli Artisti
The Suite No. 3 of the Villa is dedicated to all the artists who attended Villa Condulmer, attracted both by the prestigious "Condulmer Recording Studio" adjacent to the hotel, and by the extraordinary quiet that reigns in the Villa. The peace and tranquility that is normally breathed have repeatedly put artists in the conditions to find inspiration for their works.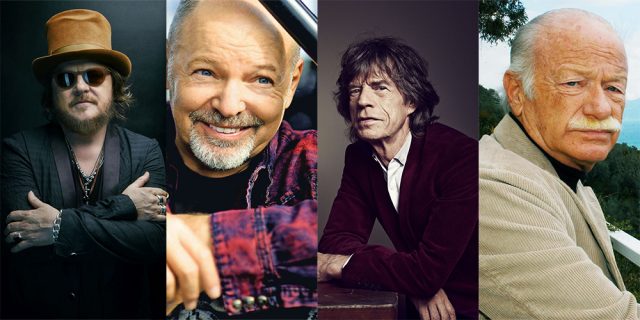 Among the most famous artists who recorded at the Studio Condulmer and who stayed at the Villa: Placido Domingo and Katia Ricciarelli; but also Duran Duran, Sting, Sade, Mick Jagger, as well as Gino Paoli, Ornella Vanoni, Pooh, Paolo Conte, Claudio Baglioni, Renato Zero, Umberto Tozzi, Tiziano Ferro, Zucchero, Vasco Rossi, and many others enrich the parterre of our most famous clientele.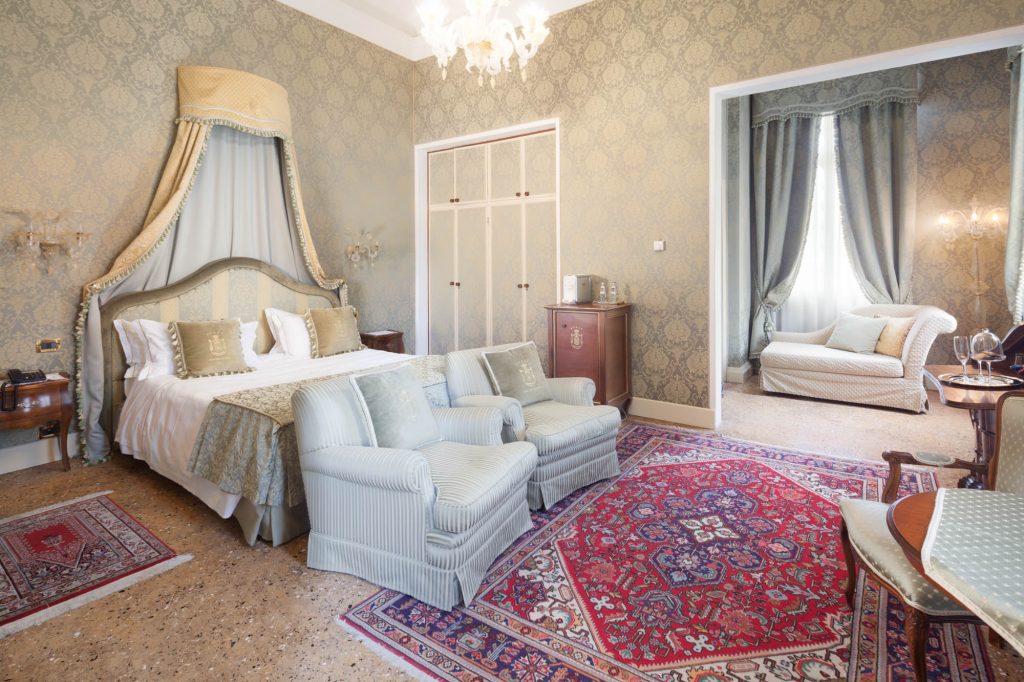 Anectodes and rumors
The "Condulmer Recording Studio" was active next to the Villa from 1985 to 2009.
Most of the artists who recorded their music in the studio were also guests of the Villa, some for a few nights, some for long periods. Tranquility and peace, characteristics of the Villa, were an optimal mix for authors, composers and singers.
Zucchero Fornaciari, a loyal guest of the Villa, had his most significant presence in 1985 when, together with the actor Gérard Depardieu, he recorded "A little help". The entire clip, with the two leading artists, was filmed between the Villa and the Studio.
Vasco Rossi chose to stop more than once in the quiet of the Zerman countryside and his famous success "Vivere" of 1993, was composed in one of the suites of the garden wing.
Gino Paoli stayed in the Villa in 1991 during the recording of his famous song "Quattro amici al bar". The song, which was inspired by Vasco Rossi's musical style and represented a decisive stylistic change of the artist, was a huge success and that year won the Festivalbar, a famous Italian contest.
Sade Adu in 1992, after the album "Stronger than Pride" and four years of silence, finally resumed recording and did so in Studio Condulmer, with the song "Love Deluxe". She stayed in the Villa during that period, "running away from the usual annoyances", as he explained to journalists during a famous interview.
Sir Mick Jagger, leader of the legendary Rolling Stones, stayed in the Villa with his wife Jarry Hall, during the early nineties.
Room Equipment
Air conditioning (central control) | Heating | LCD TV Channels | Sky | Free Wi-fi | Desk Wardrobe / Closet | Telephone | safe | minibar | Bath Room | Hairdryer | towels | bathrobe | Toilet | Bath Products
Room Services
Restaurant Villa Condulmer | Buffet breakfast included | Wake up | Laundry service | Car | Parking for helicopters | Small pets allowed | swimming pool open throughout the summer season
24 reception and other services
24 hours front desk concierge | Reception Multilanguage | Check-in 14:00 | Check-out by 12.00 | service of booking | Reservation of our extras | Reservations to our outstanding inner Bistrot Ai Due Cedri