Suite Margherita Condulmer
Suite Margherita Condulmer
Suite Margherita Condulmer
Daughter of the Venetian patrician Tomaso Condulmer, Margherita Condulmer married in 1772 to N.H. Venetian Giovanni Grassi. The latter was given the home and the agricultural properties of the family.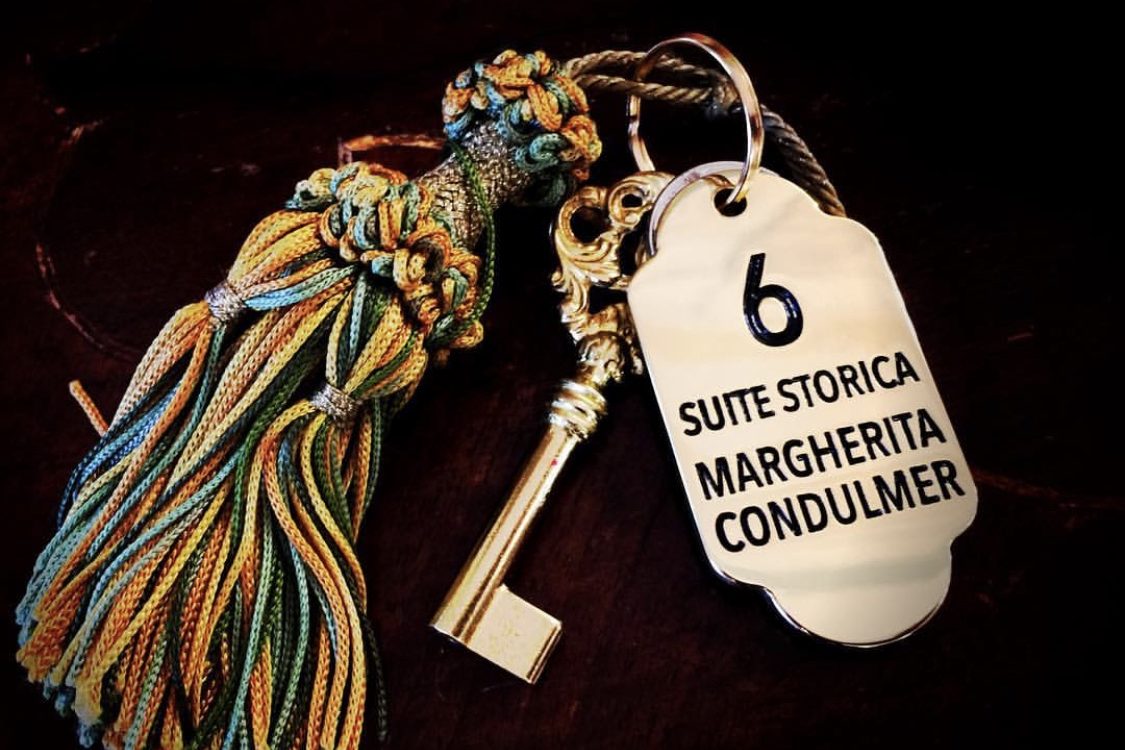 The Villa, according to the canons of the time, was above all a summer residence; during the rest of the year the family resided in Venice.
Belonging to the Grassi family and completed in 1772, the same year of the wedding of Giovanni and Margherita, is the great Palazzo Grassi in Venice. This notable work of the architect Giorgio Massari, located in San Marco and overlooking the Grand Canal, is today home to exhibitions of considerable interest.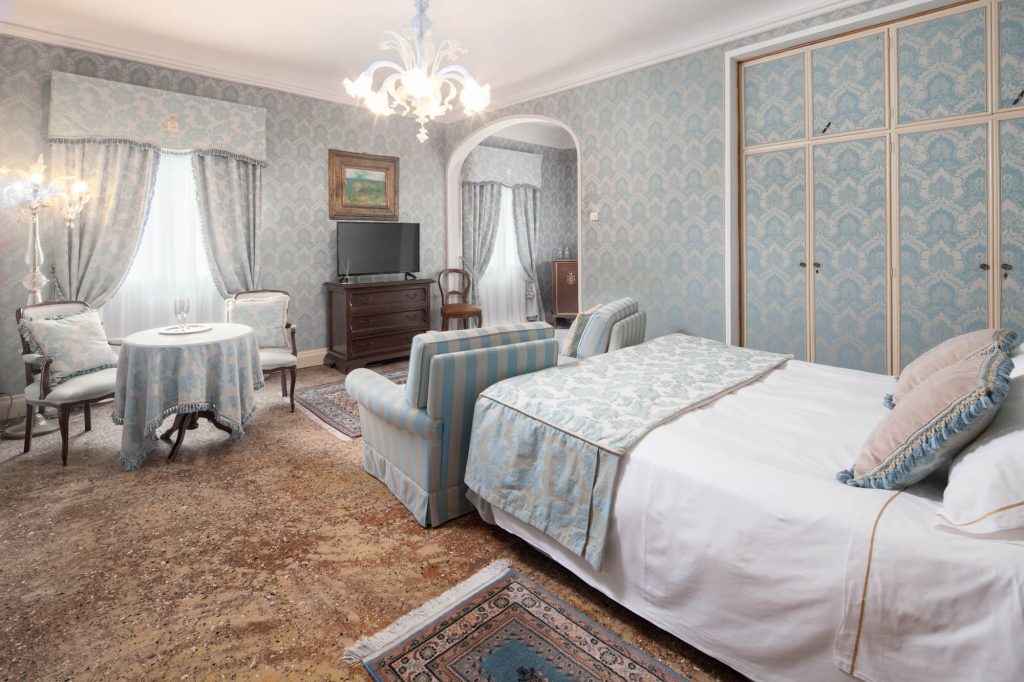 Anectodes and rumors
The beautiful N.D. Margherita Condulmer is remembered as a solar and strong-willed woman, a little capricious but above all a lover of literature and art. His friendship with the poetress Isabella Teotochi Albrizzi is well documented, as well as with Vincenzo Monti, Ugo Foscolo and Pindemonte.
Rumors say that on 20 January 1779 Margherita decided to retire to the monastery following her husband's refusal to grant her the services of the cicisbeo N.H. Gaetano Dolfin. Already the next day, January 21, at the insistence of her husband, Margherita returned home.
The Cicisbeo or "Cavalier Servente" was a typical venetian figure of the eighteenth Century . Practically every married noblewoman owned one, and the presence of the servant cavalier was even negotiated in marriage contracts. These were men, not to be confused with lovers, who were responsible for the personal safety of the ladies they were looking after. According to the practice, the cicisbeo went to wake up the lady in the morning, wished her a good morning, served her breakfast, helped her to adjust her dress. He also accompanied her during walks, at the theater, took her home, and waited for her to fall asleep …
The Villa Suite number 6 is dedicated to her.
Room Equipment
Air conditioning (central control) | Heating | LCD TV Channels | Sky | Free Wi-fi | Desk Wardrobe / Closet | Telephone | safe | minibar | Bath Room | Hairdryer | towels | bathrobe | Toilet | Bath Products
Room Services
Restaurant Villa Condulmer | Buffet breakfast included | Wake up | Laundry service | Car | Parking for helicopters | Small pets allowed | swimming pool open throughout the summer season
24 reception and other services
24 hours front desk concierge | Reception Multilanguage | Check-in 14:00 | Check-out by 12.00 | service of booking | Reservation of our extras | Reservations to our outstanding inner Bistrot Ai Due Cedri