Suite Pope Eugenio IV
Suite Pope Eugenio IV
Suite Pope Eugenio IV
The most illustrious ancestor of Alvise Condulmer, the Venetian patrician who commissioned the construction of the Villa, is certainly Gabriele Condulmer, better known as Pope Eugene IV. He was born in Venice in 1383.
He was the 207th Pope of the Catholic Church until his death in 1447.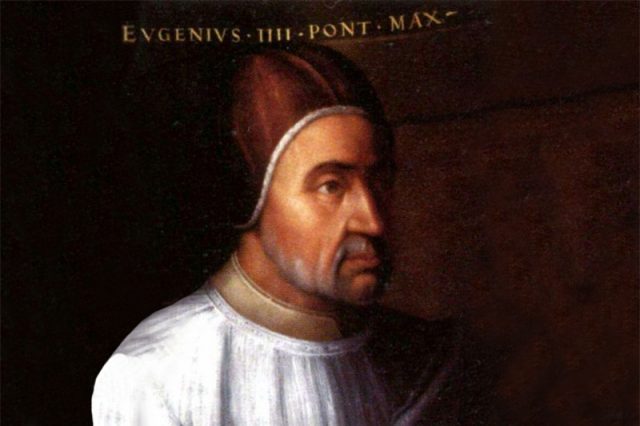 Pope Eugene IV is remembered for having been driven from Rome by the powerful family of the Colonna who, thanks to the intercession of Pope Martin V, born Ottone Colonna and predecessor of Eugene IV, had furiously stolen large quantities of lands, through the Catholic Church, in favor of various members belonging to his family. Pope Eugene IV, during his pontificate, had then confiscated these assets. The Colonna family took revenge by removing Eugenio from dominating Rome. The pope saved himself by going into exile in May 1434. Dressed as a monk and led to a Florentine vessel on the Tiber, he secretly arrived in Florence, where he was rehabilitated with the help of Cosimo De 'Medici. Only after ten years of exile, who also saw him in Venice and Bologna, Pope Eugene IV regained possession of Rome.
It is described by historians against heresy, against slavery in the Canary Islands, man of great goodness towards the poor. Never guilty of nepotism, he was a lover of art and of study.
Our suite No. 5 is dedicated to him.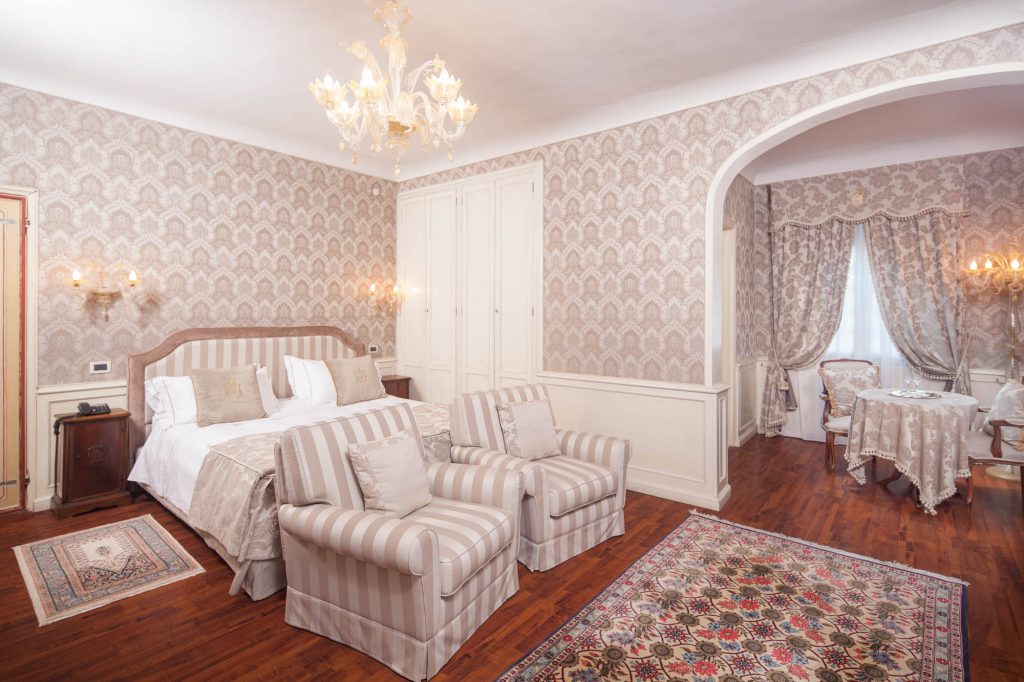 Room Equipment
Air conditioning (central control) | Heating | LCD TV Channels | Sky | Free Wi-fi | Desk Wardrobe / Closet | Telephone | safe | minibar | Bath Room | Hairdryer | towels | bathrobe | Toilet | Bath Products
Room Services
Restaurant Villa Condulmer | Buffet breakfast included | Wake up | Laundry service | Car | Parking for helicopters | Small pets allowed | swimming pool open throughout the summer season
24 reception and other services
24 hours front desk concierge | Reception Multilanguage | Check-in 14:00 | Check-out by 12.00 | service of booking | Reservation of our extras | Reservations to our outstanding inner Bistrot Ai Due Cedri