Suite Giuseppe Verdi
Suite Giuseppe Verdi
Suite Giuseppe Verdi
Our first suite is obviously dedicated to Giuseppe Verdi, the composer of Nabucco, Rigoletto, Traviata, Aida, Otello, Joan of Arc, Macbeth and much more. The composer was deeply connected to the Villa and to the Count Tornielli.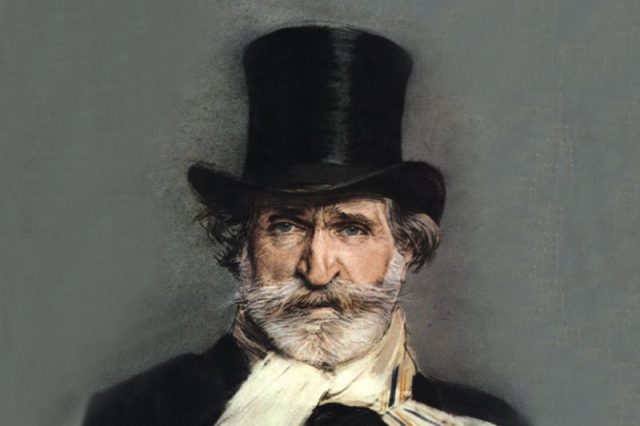 Giuseppe Verdi's stay at Villa Condulmer was due to a failure. On March 6, 1853, the premiere of one of his most famous operas was staged at the Teatro La Fenice in Venice: La Traviata. But it was heavily hounded by the audience in the hall, resulting in great disappointment of its author. At that time, the president of the theater was Count Giovanni Battista Tornielli, who inherited Villa Condulmer and the estate of Zerman from the last descendant of the Grassi family. A great lover of music and linked to Verdi by a sincere friendship, the count invited the composer to stay with him in the Villa, far from the usual environments.
Right on the piano of Villa Condulmer, still present in the Villa, La Traviata was revised and rewritten by its author to finally become the famous timeless success that we know today.
Memory of the stay of Giuseppe Verdi in Villa, in addition to the aforementioned piano, is the beautiful fresco commissioned by Count Tornielli to the painter Eugenio Moretti Larese, depicting the same count while conducting a cart pulled by an oxen and on which sits Verdi in the act of playing a lute, in the middle of a merry brigade.
Of the same author are the other three beautiful frescoes that stand in the entrance hall of the Villa.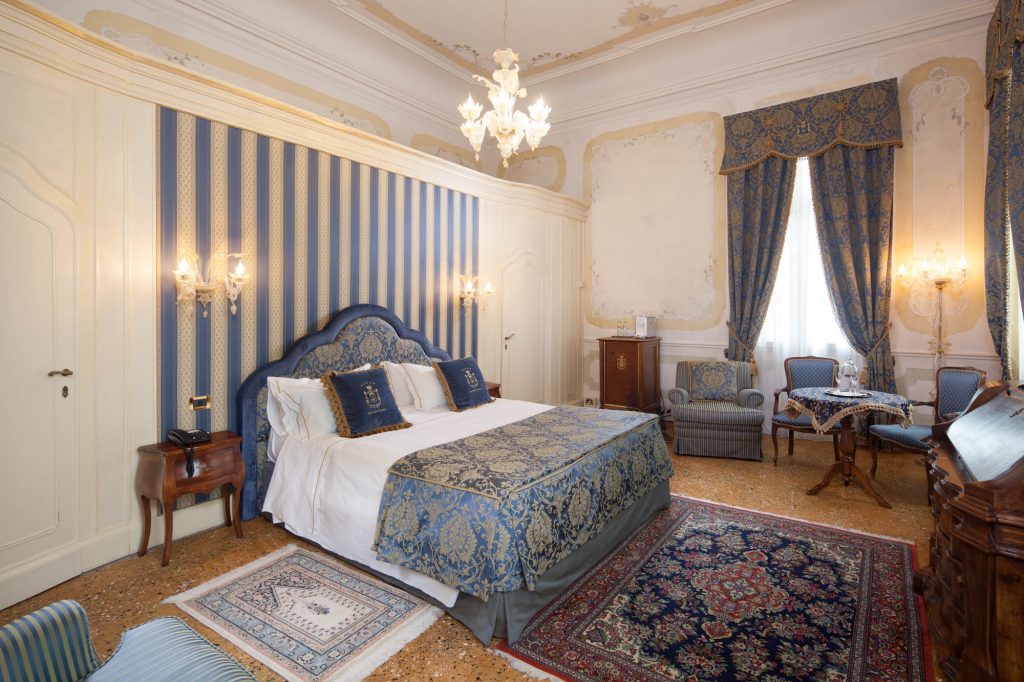 Anectodes and rumors
Rumors mention that the very night Verdi arrived near the Villa, where he would find refuge and tranquility after the failure of his premiere, he was victim of an accident: the carriage on which he traveled ended off the road, and horses and passengers ruined in the lateral moat.
Giuseppe Verdi (1813 – 1901) was an Italian composer universally recognized among the greatest of all times, author of melodramas that are part of the repertoire of theaters all over the world. He dominated the lyric scene after the great protagonists of the early nineteenth Century.
Room Equipment
Air conditioning (central control) | Heating | LCD TV Channels | Sky | Free Wi-fi | Desk Wardrobe / Closet | Telephone | safe | minibar | Bath Room | Hairdryer | towels | bathrobe | Toilet | Bath Products
Room Services
Restaurant Villa Condulmer | Buffet breakfast included | Wake up | Laundry service | Car | Parking for helicopters | Small pets allowed | swimming pool open throughout the summer season
24 reception and other services
24 hours front desk concierge | Reception Multilanguage | Check-in 14:00 | Check-out by 12.00 | service of booking | Reservation of our extras | Reservations to our outstanding inner Bistrot Ai Due Cedri